The marine industry stands as a captivating and diverse sector, boasting a vast array of facets that collectively form a crucial part of the global economy. From the serene beauty of leisurely boating to the sophisticated engineering behind maritime transportation, this industry encapsulates a spectrum of activities and services that resonate with enthusiasts, manufacturers, and consumers alike.
Multifaceted Sectors
Boating and Recreation
At the heart of the marine industry lies boating and recreation. With a rich tapestry of offerings ranging from speed boats to luxury yachts, this segment captures the essence of leisure and adventure. It appeals to hobbyists, thrill-seekers, and those seeking serene escapes on the tranquil waters.
Boat Building/Shipbuilding and Maritime Engineering
The construction of Boats, ships, vessels, and maritime structures showcases the technical prowess inherent in the industry. Ship builders craft intricate vessels, catering to commercial shipping needs, cruise liners, and naval fleets. Cutting-edge innovations in design, materials, and propulsion systems continuously redefine the boundaries of maritime engineering.
Additionally, boat building has been a profession for generations. Boats are not only used in leisure and adventure, boats have also supported the business of fishing. Boats are also been used as a major mode of transport in several regions and waterways act as a major connection between different locations globally.
Marine Technology and Innovation
The relentless pursuit of technological advancement defines the marine industry. From hydraulic steering systems to state-of-the-art navigation equipment, innovation continually revolutionizes efficiency, safety, and sustainability within this sector. Developments in autonomous vessels, renewable energy sources, and eco-friendly propulsion methods promise a greener future for maritime activities.
Diverse Opportunities and Challenges
Opportunities for Growth
The diversity within the marine industry presents an array of opportunities for businesses and professionals. Manufacturers of boat steering systems, like Multisteer and Steerlyte Plus, leverage their expertise to cater to boat builders, OEMs, and marine product sellers. Such collaborations drive innovation and accessibility within the market, propelling the industry forward.
Multisteer, a prominent name in the marine industry, has made significant strides in revolutionizing boat steering systems, contributing significantly to the sector's global landscape. Renowned for its innovative solutions, Multisteer has played a pivotal role in enhancing maneuverability, control, and safety across diverse watercraft worldwide.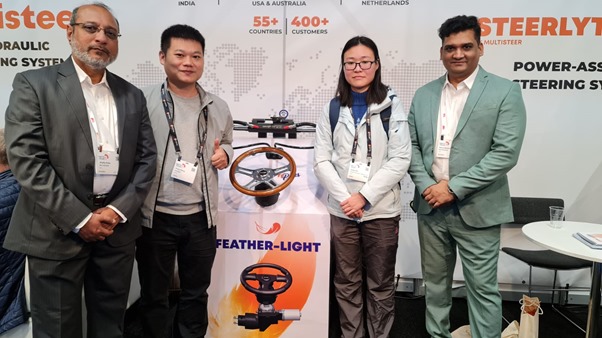 Pioneering Hydraulic and Power-Assisted Steering Systems
Multisteer's commitment to excellence is evident through its range of hydraulic and power-assisted steering systems. These systems, such as the Steerlyte Plus series, epitomize precision engineering, reliability, and cutting-edge technology. These systems are designed to meet the demands of various boats, from small boats, and fishing boats to faster race boats.
Tailored Solutions for Boat Builders and OEMs
Multisteer's expertise extends beyond the development of exceptional steering systems. They have established strong collaborations with Boat Builders, OEMs, and marine product sellers, providing tailored solutions to meet specific requirements. Our comprehensive approach involves understanding client needs and delivering bespoke steering solutions that optimize performance and enhance the overall boating experience.
Global Reach and Impact
With a global footprint, Multisteer's influence spans continents, connecting with boat enthusiasts, manufacturers, and industry professionals worldwide. Our commitment to quality and innovation has earned a reputation for reliability and excellence, making Multisteer a trusted name in the marine steering systems market.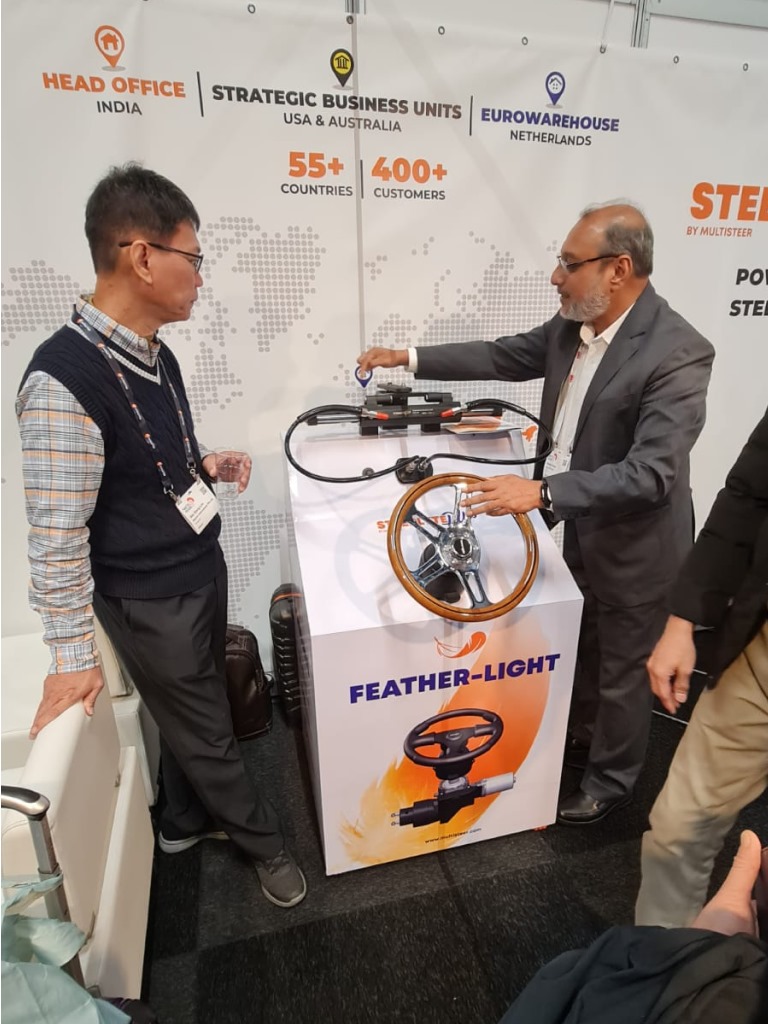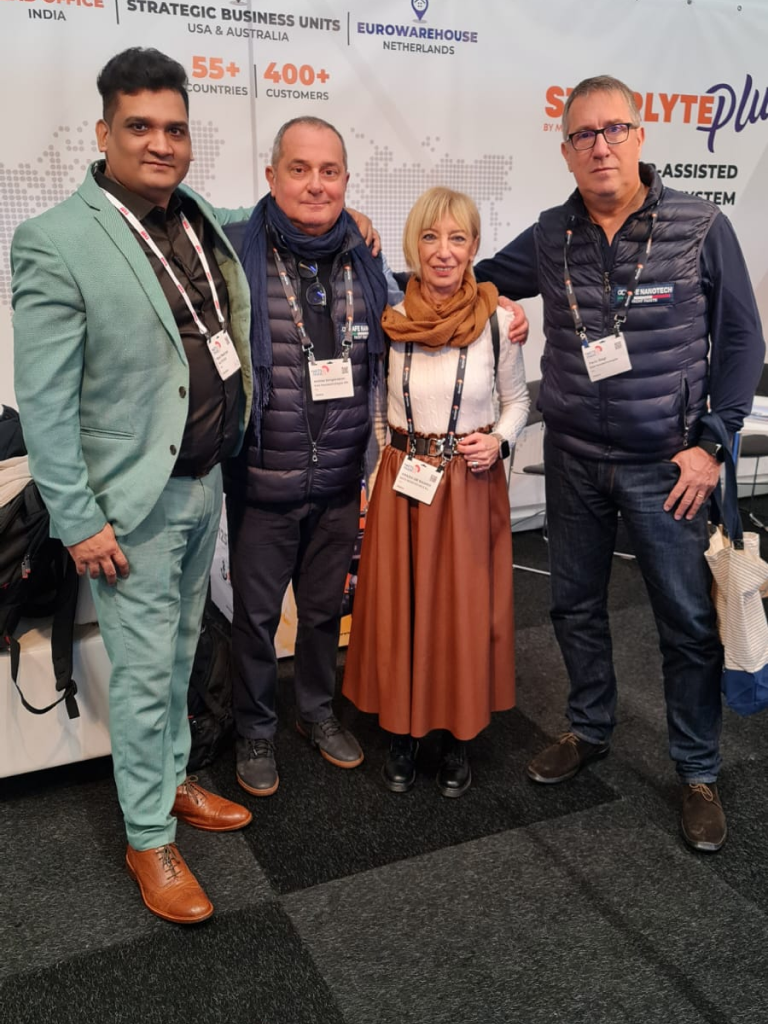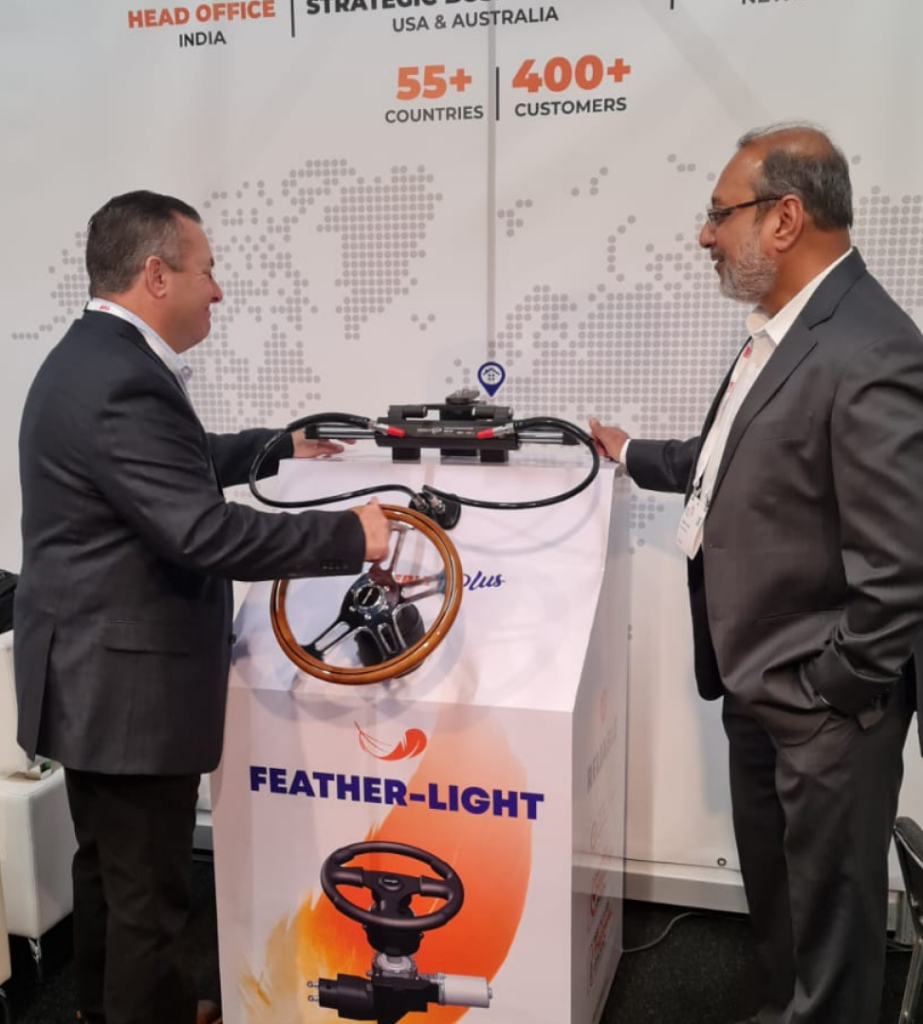 Embracing Technological Advancements
Moreover, Multisteer remains at the forefront of technological advancements within the marine industry. Our continuous research and development initiatives focus on integrating the latest advancements, such as smart power-assisted steering systems that provide a feather-light steering experience. These innovations not only enhance functionality but also contribute to increased efficiency and safety on the water.
Conclusion
Multisteer's contributions to the marine industry through its boat steering systems encapsulate innovation, reliability, and a commitment to excellence. By collaborating with boat builders, and OEMs, and embracing technological advancements while emphasizing sustainability, Multisteer continues to steer the industry toward a future marked by efficiency, and safety.
To Know More click here: https://multisteer.com/ or https://www.metstrade.com/
Follow our social media pages for more updates: Facebook | Instagram | Twitter | Linkedin | Youtube
#Multisteer #Steerlyteplus #METS2023 #Australia #Multisteer #Hydraulicsteering #Boating #Marine #Power #Steerlyteplus #boatsteeringkit #powerassisted #hydraulic #steeringsystem #portugal #Australia #NewZealand #SaudiArabia #Indonesia #Nigeria #Italy #France #Spain #Russia #Norway #SouthAfrica #Philippines #Vietnam #Thailand #Singapore #Finland #Poland #UK #HongKong